This post is late. It should've been written yesterday as the events actually occurred on Friday, the 20th.
Did anybody happen to catch the highlights, specifically the Brewers Loss to the Rockies or the Pirates loss to the Cardinals?
Now I know what you are asking yourself, "Why would Dawgbones, a Phillies Phan, be interested in either of these two games? It's early in the season, and the Phils do not look to be much of a threat this year??
Well, the reason behind this could be caught on the highlight reels for both games. There was an inside-the-park homer hit in each of these games. Norichika Aoki hit his first career home run, an inside-the-parker in the fourth inning. And Alex Presley races around the bags to earn himself an inside-the-park home run, giving the Pirates an early 1-0 lead.
Now according to MLB, having two inside-the-park homers hit on the same day is not that rare of an occurance to warrant extra attention. But, I wonder how often it is done by two players wearing the same jersey number, which is where my fascination comes in to play, as they both wear the number 7 jersey for their respective teams!!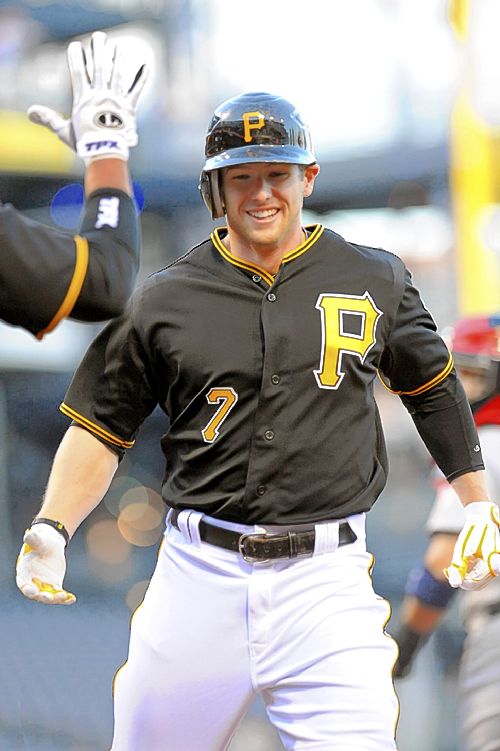 Way to go boys!! Congratulations on a very fine piece of hauling ass around the bags!!
Thanks for reading,
Have a GReat week!!
Dawgbones